Belarusian Translators
Please choose one of the translators below. Make sure you mention if the request is for Free or paid translation.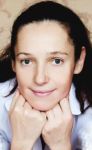 Name:
Nina Famichova
Languages:
English-Belarusian, English-Russian, Italian-Belarusian, Italian-Russian
Contact:
request a translation here
Please note that when you submit a form to one of the translators, you will be contacting them directly. We will not be involved in your interaction with them.