Ewa Nalepak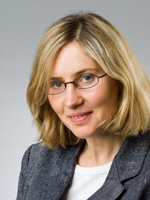 Name:
Ewa Nalepak
Languages:
Polish-English, English-Polish
Expertise:
Law, business, marketing, psychology, education
About me: I am a qualified specialized translator of the English language with the expertise in law and business. I have several years of experience in performing non-certified translations of legal documents related to the establishment of foreign companies in Poland. I translate legal agreements, websites and marketing materials but I can take on to translate anything really, I am open to new challenges!
Volunteer work: Short texts from time to time only as I need the money.
Paid work: 0,04 USD per source word, I translate up to 15 pages a day.
Please choose what kind of translation you need, free or paid.