Tahmineh Zardasht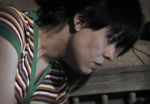 Name:
Tahmineh Zardasht
Languages:
Engllish to Farsi, Turkish to Farsi, Azeri to Farsi
Expertise:
Law, Economy, Customs, Environment, etc. Over ten years of experience as translator and interpreter of companies and five years of experience as manager of foreign affairs in a private company. Eager to learn and able to meet challenges.
About me: Bilingual speaker (of Azeri and Farsi/farsi). Professional freelance translator/interpreter/proofreader/editor. holding a B.A degree in Translation Studies specializing in Literature, Architecture.
Volunteer work: I'm willing to help translate short sentences and paragraphs for free. As long as I have free time to spare.
Paid work: If you have documents which need to be translated, just email me with the number of words, and the deadline. I will get back to you with a quote within 24 hours.
Please choose what kind of translation you need, free or paid.