Translator 1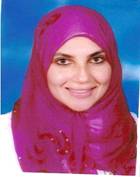 Name:
Howaida Emad Eldin Abdel Aziz
Languages:
Arabic <> English
Expertise:
Medical, chemistry, science, Politics, pharmaceutical
About me: My name is Howaida, I'm an Egyptian pharmacist, I'm studying at the American University in Cairo in the Arabic and Translation Studies Department to complete the Diploma in Print media translation. I have done freelance translations for different agencies and organizations as: View point translation agency, Algeria today online newspaper and Nature science magazine, the Arabic edition. I translate from Arabic to English and vice versa.
Volunteer work: I'm willing to help translate short sentences and paragraphs for free. As long as I have free time to spare.
Paid work: If you have documents which need to be translated, just email me with the number of words, and the deadline. I will get back to you with a quote within 24 hours.
Please choose what kind of translation you need, free or paid.