Natalie MGELADZE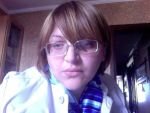 Name:
Natalie MGELADZE
Languages:
Georgian-English-Georgian
Expertise:
Technical, law, marketing, engineering, education
About me: I have been translating since 1999. During this period I have translated for many international organizations, including USAID, KfW, BMZ and many others. On the whole, I am a reliable person with a strong sense of responsibility. I am quite quick and efficient worker.
Volunteer work: Volunteering is acceptable for me provided I am available with my schedule.
Paid work: If you need a document to be translated, I will appreciate if you email me with specific information about the number of pages, type of text and the deadline. I will respond shortly and let you know the rate.
Please choose what kind of translation you need, free or paid.